Application Information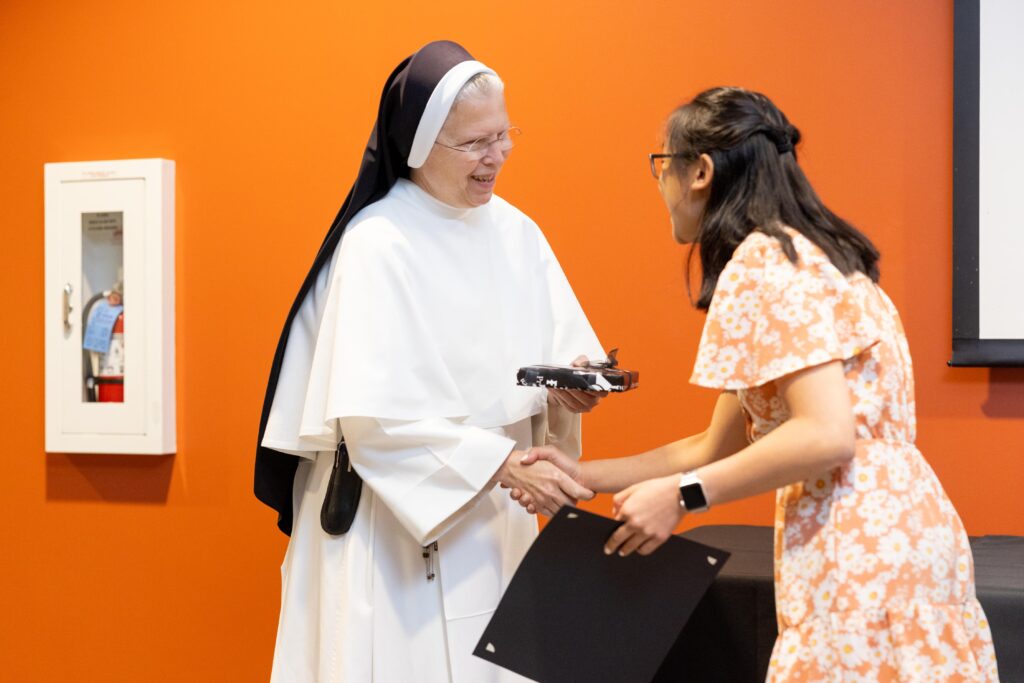 The PACT application is designed to support you in the process of discerning how God is calling you to use your gifts. If you have questions about anything — the schools, the experience, qualifications, or any part of the application and interview — please contact us!
Online application
Important Dates
October 1: Application opens.
January 15: First round application deadline, we accept applications on a rolling basis throughout the spring.
February 1: Application interview and placement process begin.
May 1: School placement process concludes.
Late May: First-year summer program begins with arrival at Providence College for an orientation retreat.
July 30: Summer program concludes. Teachers depart from campus.
August: PACT teachers report to their placement schools for new teacher orientation as directed by their principals.
Application Requirements
Online application

collects basic information and provides space for you to upload supporting documents.

Please be sure to select the Graduate PACT Program application.
Personal statement of no more than four double-spaced pages. Prompts are in the application instructions.
Three Recommendations, one each in the areas of (1) Spirituality, (2) Academics, and (3) Professionalism.
Resume highlighting your experience with youth and/or in educational settings.
Transcripts. Current college seniors, please upload unofficial transcripts. All other applicants, please send official transcripts showing degree conferral following graduation via email (preferred) or mail to: Office of Graduate Admission, Providence College, 1 Cunningham Square, Providence, RI 02918.
Test scores:

Official Praxis Content Knowledge test scores are required for those applying to the Secondary Education M.Ed. degree. Send official test scores from ETS directly to Providence College.

Please note, the Praxis is not required for students applying to the Theology content area. Please contact us with any questions about the test score requirement.
Application fee

is waived for all applications received on or before February 1. For applications submitted after that date, the fee of $65 can be paid via AFT or VISA/MasterCard in the application portal.

If the application fee presents a barrier to your application, please contact our office to discuss a waiver.
Application Process Overview and Timeline
Part 1: Application Review
Applications for the PACT 24 cohort of teachers open on October 1st. The first-round application deadline is January 15th. Subsequent applications are accepted on a rolling basis – please contact us if you have any questions.
Part 2: Program Interviews
Program interviews begin in February. The program interview helps the applicant and the PACT team discern a good fit for the program and degree track.
Part 3: School Interviews
Applicants then interview with administrators at two-four potential placement schools. Both prospective PACT teachers and the placement schools say "Yes" to each other before a placement is made.
Part 4: Placement
Partner schools decide who to offer a placement; the official offer comes from the PACT office. Full acceptance to PACT is contingent on a school placement.
International Students
If you are not a U.S. citizen, you are welcome to apply to PACT. Be aware there are additional requirements for international students applying to Providence College graduate programs. For more information on these requirements, visit PC's International Students page. Please also contact the PACT office directly. We are glad to help you navigate the application process.