Who We Are
PACT Teachers are: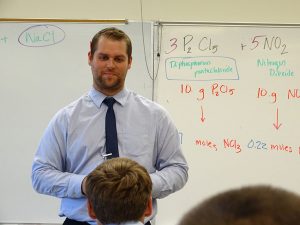 Creative, energetic, generous young men and women who wish to serve as teachers and to contribute to the renewal and enrichment of Catholic schools.
Young men and women who actively live their faith and are committed to social justice for all.
Recent college graduates who wish to contribute to the lives of young people as a Catholic educator, especially to those students who experience poverty or limited resources and opportunities.
Recent Arts and Sciences graduates with a major in a discipline that supports high school teaching or education graduates with certification as elementary, middle or high school teachers. All members of PACT participate in a program of professional study in education.
Single and willingly commit to live in and actively contribute to the formation of intentional, faith-based, Christian communities with their PACT colleagues.
Willing to contribute to life of the wider PACT program community.
Willing to explore and nurture their personal relationship with their God, people, and all of creation-to actively develop their personal spirituality.
PACT recruits nationally; members of PACT have included graduates of: Boston College, Catholic University of America, College of the Holy Cross, Fairfield University, Loyola University in Maryland, Loyola University Chicago, Loyola University New Orleans, Gonzaga University, John Carroll University, Marquette University, Providence College, Regis University, Salve Regina University, Santa Clara University, St. Anselm College, St. Mary's College, St. Michael's College, University of Notre Dame, University of Portland, University of Scranton, Villanova University, Xavier University, University of Rhode Island, University of San Diego, MIT, Towson University, Mount St. Mary University, St. Vincent College, the University of Tennessee, Indiana University, Franciscan University of Steubenville, the University of Massachusetts, and the College of St. Rose.
Members of PACT have included residents of more than 30 states.