PACT Benefits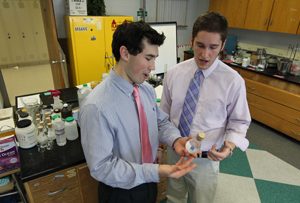 Some of the benefits of your two years of service as a teacher in PACT:
The joy and satisfaction of making a significant contribution to the lives of young people in their schools as full-time educators.
The support of the principal and mentor teachers in your school.
The support and encouragement of the staff of PACT Office, Campus Ministry and faculty at Providence College.
PACT teachers' schools are all within easy access of the PACT office. Ongoing support and assistance is always readily available.
The support of living in an intentional faith community with fellow PACT teachers who are committed to teaching, living as a community, and deepening their faith and spirituality.
Low rent housing is provided by the program.
Annual stipend of $15,000
Health Insurance.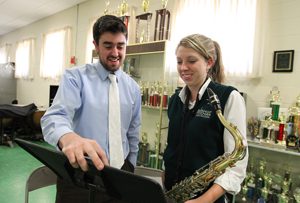 At the conclusion of the program, you have earned:
A Providence College Master of Education degree.
Eligibility for initial certification as a secondary teacher or, if already certified, eligibility for certification in literacy or school administration.
Two years teaching experience.
Very high probability of employment as a teacher, especially in Catholic schools.
PACT graduates have 100% employment rate as teachers; those not choosing to teach have entered graduate school for medicine, law or doctoral study